Opening plan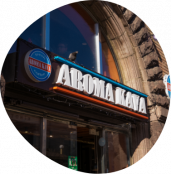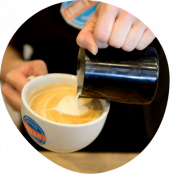 Search of location
Own database of real estate agents and cooperation with the best real estate agencies in each region allows to select location and format up to your investments.
Calculator
Calculate with the manager investment model for the chosen location taking into account specifics of the location.
Project design
Get visualization of your future coffee shop, as well as zoning, power distribution and lightning plan.
Staff recruitment
​​​​​​​We offer ready-made instruments and assistance in staff recruitment.
Training and apprenticeship
Our own training centers and apprenticeship in operating outlets help to educate future baristas for chain standards. After training staff undergoes a checkout of competence verification.
Construction activities
We provide schedule of construction activities and help with field checks on every stage of construction.
Pre-opening
Our startup team provides partner with marketing and operational support during and after opening.

Congratulations!
You are the owner of a successful business!